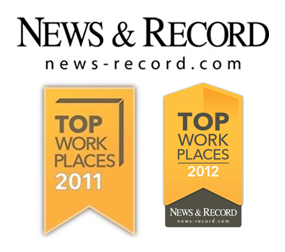 Brady is a leader in the HVAC industry. For 50 years, we have been providing quality Trane air conditioning systems and other building solutions to commercial/industrial customers in a broad variety of industries across the state of North Carolina. Customers seeking "one stop accountability" and single source solutions can depend on Brady to maintain their facilities in top operating conditions. At Brady Trane..."your comfort is our goal."
Our 325 associates are the backbone of our business. They provide the sole source for our ability to meet our customers' needs. We have set high standards for job qualification and job performance. Brady provides opportunities for individual growth and development so that our organization is better able to meet our customer's expanding needs.
Thank you for your interest in working with us.

Please click on the menu above to Search For a Job or Submit an Application.